Over the past few weeks I've been traveling abroad in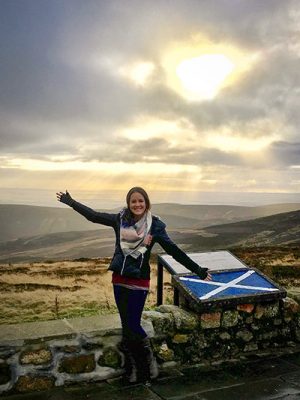 London, Scotland, Sweden, Norway, Canada…whew! There's nothing like coming home to my intelliBed and my kitchen. While it's been a blast, you may be familiar with some of the all too familiar stresses of traveling: the hustle and bustle, being in a new environment, jet lag, time changes (the seven hour time difference has taken a toll on me!), and of course…eating well.
This isn't new to me, as I travel 1-2 weeks out of every month, and with that means eating on-the-go, often with little control over options, ingredients or kitchen access.
With this holiday season, I know you may be on the road, in a plane, or staying somewhere away from home, and since I'm a veteran when it comes to this, I wanted to share my specific strategies for staying the healthiest I can while away!
After all, one of the top questions I get is, "How do you eat healthy while you travel so much!?"
Here are my keys to success when it comes to eating balanced and being your most energetic, rested self while traveling:
1. I eat PFC-balanced. That means a protein, healthy fat and carb source at all my meals and snacks, as best I can. I find that when I eat my PFC-balanced meals and snacks, I'm not even tempted to buy the grab-and-go processed, sugary options that are there to tempt us at every airport, train station, corner stand and supermarket.
Here's what that means:

P: Protein can be tricky because lots of protein sources
require refrigeration, so when I fly I like to bring packets of salmon and tuna (packed in water or olive oil).  (I'm on a kick right now with dried salmon from Trader Joe's!) I also scoop Pure Primal Protein™ and Pure Whey Protein into little baggies, since they mix easily with my nut butter packets (for protein peanut butter! Perfection.).
F: Fats are portable for the most part. I take baggies of nuts and seeds, which go a long way since you only need a handful for each serving, and I'm obsessed with those to-go packets of nut butters. Olive oil travels well in those mini shampoo containers and when I get somewhere I usually pick up a jar of coconut oil since it's versatile. (I not only cook with it but use it as my lotion and shaving cream during my trip!)
C: Carbs are plentiful. Fresh veggies and fruit are ideal (I toss those cute little clementines and bags of pre-washed grapes into my carry-on along with some pre-chopped carrots and celery). Dried fruit (mango is my fave) is easy as it doesn't take up much space, and (like nuts and seeds) you only need a small handful for a serving.
2. Pack snacks. Before I left home on this trip, I packed my snack for the plane: I sliced up an apple and put it in a little to-go container, and I mixed a scoop of protein powder with a scoop of almond butter for dipping, so right there in my container is my portable PFC-balanced airplane snack. Then, I can reuse the little container throughout the trip for mixing protein powder from my baggies with the nut butter that I squeeze out of the packets, and for any leftovers or snac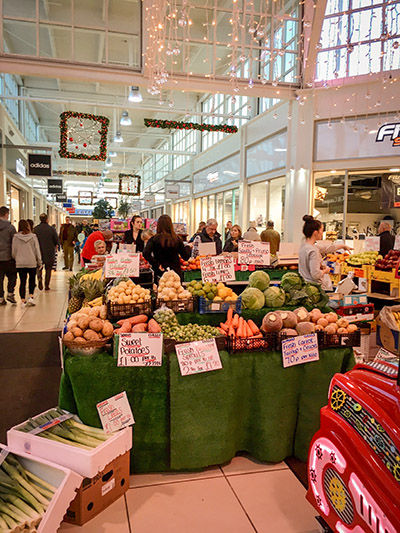 ks I might pick up along the way.
3. Plan ahead. If you're able to stay in a place with a kitchen, that's a complete game changer. Or, a "Farmer's Market" inside a shopping mall (!!!): just as exciting. When I can finagle this, I spend a few solid hours when I arrive on a grocery run and doing some meal prep with easy, quick things like hard boiled eggs, and I'll bake or grill some meat and veggies.
Eating out is one of my favorite experiences while traveling—I love immersing myself in the culture of where I'm staying and a good way to do this is dining their way. To make it exciting and stress-free, I research restaurants ahead of time, scouring the menu for good protein, fat and carb options. l look for terms like "local," "grass-fed," "organic" and "allergy-friendly." (While I don't have an allergy, this can be an indicator that they're used to accommodating special requests.)
4. Supplement smart. One of the first things I pack is my supplements because these keep me sane when it comes to feeling energetic and like myself. I make it an even greater priority to take them when when traveling, due to unforeseen circumstances, far less control when it comes to food quality and ingredients, and…the beloved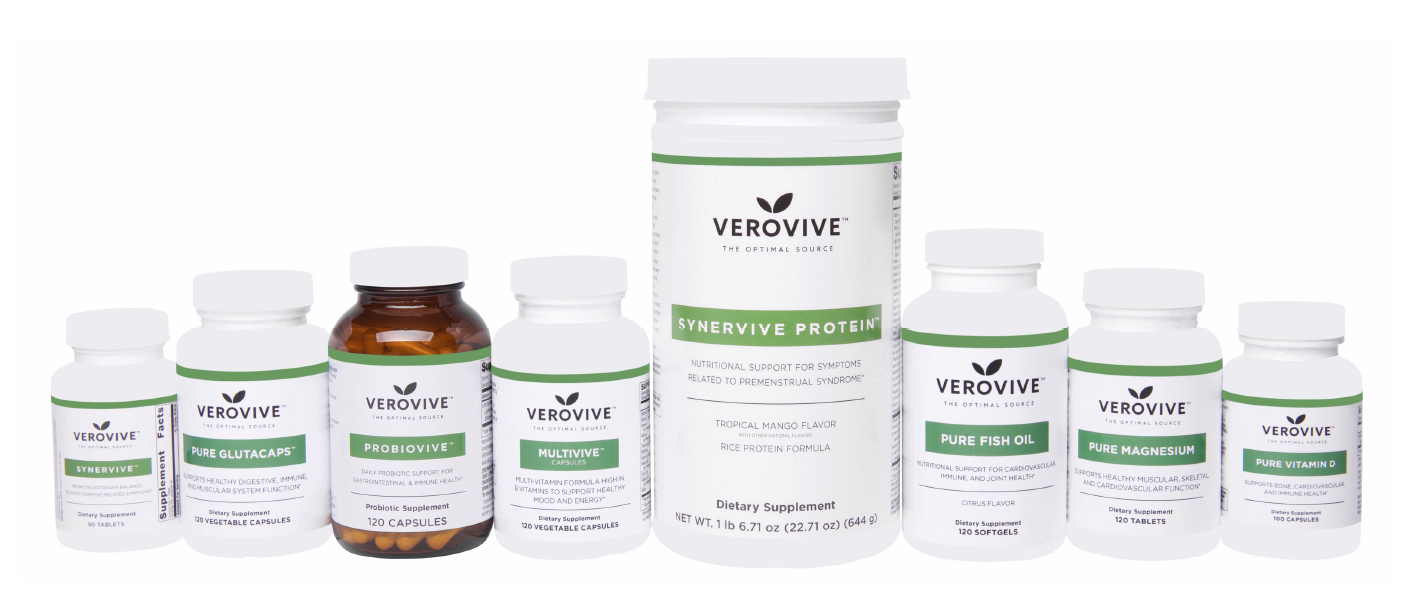 jet lag. Other than my Daily Essentials, I bring Pure Magnesium (for the stiffness and cramping thanks to flying or sleeping in beds that are rock hard compared to mine!) and CoQ10Vive™ for quick boosts in energy (like when I first landed in London after being awake for 20 hours straight and had to rally for another 10 before bedtime!). I also take Melatonin, which I don't recommend on a daily basis for sleep, but more for  a "reset" in desperate times. When I travel, this becomes my sleep-saver because it hits the restart button in my body and I know myself well enough to know that without restful nights of sleep, everything's off for me.
There you have it! When I put in a little effort upfront, prepping and planning, packing snacks and supplements, it makes my travels much less stressful. I'm not dwelling on less-than-stellar airport food options, and I avoid spending valuable time with an upset stomach, or gut rot. Set yourself up for success and your brain, waistline and everyone you encounter along your journey will thank you!